W h a t O u r

P a t i e n t s S a y
Welcome to

Blaisdell Family Dentistry
We're happy you stopped by!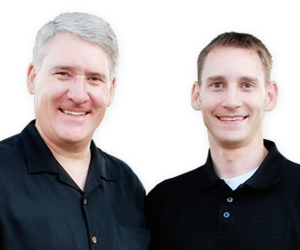 What is implant dentistry? Implant dentistry provided at our office in Meridian and Eagle ID is the procedure of placing dental implants if you have missing teeth. Dental implants are small titanium rods placed in the gums that fuse with your jawbone to create a "new" tooth root. Then, to restore the missing teeth, custom made dental crowns are placed on top of the dental implants.
Dental implants are an amazing procedure to replace missing teeth. Why is implant dentistry so wonderful?
Dental implants look just like natural teeth. You can laugh and smile as you usually would. With implant dentistry in Eagle, you can smile at the camera when your Aunt Bobbie brings out her camera phone again!
Dental implants feel like natural teeth. They fill in missing teeth and give your mouth that full and complete feeling. Also, when you wear dentures or bridges to replace missing teeth, your gums can recede, giving your face a gaunt look. Dental implants are "new" tooth roots to replace missing teeth, so your face will keep its symmetrical, natural appearance.
Dental implants provided at our office in Eagle and Meridian ID function just like natural teeth. They are a  sturdy and durable solution to missing teeth and they will probably last you your whole life long. So with implant dentistry, you can eat the foods you like.
For missing teeth, dental implants topped with dental crowns will never get cavities!
So why choose Blaisdell Family Dentistry for your implant dentistry treatments?
All aspects of the dental implant procedure are done in the same office in Meridian and Eagle ID, from diagnosis to placement to restoration. This provides you with a greater continuity of implant dentistry care in Meridian ID, familiarity with our skilled dentists Dr. Lynn Blaisdell and Dr. Craig Blaisdell and our caring, well-trained team, and the convenience of visiting the same office rather than being outsourced to an oral surgeon.
We place both mini dental implants as well as traditional dental implants in Eagle and Boise.
We use Cone Beam technology. This allows us to pre-plan each dental implant procedure  in Eagle and Meridian ID from start to finish and then place the dental implants with pinpoint accuracy.
Dental sedation, is available in the office for implant procedures.
We offer implant supported dentures, including same-day dentures teeth in a day.
For missing teeth, implant dentistry can give you not only a new, but amazing smile. Implant dentistry for missing teeth in Boise may even give you your confidence and indeed, your life back! For your implant dentistry needs, call our skilled implant dentistry doctors. We will partner with you to give you the implant dentistry treatments you need, replace missing teeth, and give you the smile you want!
To learn more about all of the dental services offered at Blaisdell Family Dentistry, please visit our main Boise dentist site today!