Boise Dentist – Dr. Lynn Blaisdell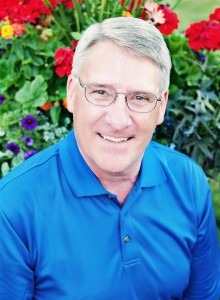 Dr. Lynn Blaisdell was raised in Caldwell, ID and graduated from Caldwell High School in 1967. Dr. Blaisdell attended Brigham Young University, graduating in 1973 with a B.S. in Microbiology while minoring in Chemistry.
Dr. Blaisdell attended Loyola University Chicago School of Dentistry graduating Cum Laude in 1977.
While in dental school he received the following honors, Alpha Sigma Nu, National Jesuit Honor Society, Blue Key National Scholastic Honor Society, Omicron Kappa Upsilon National Dental Honor Society, Outstanding Oral Pathology Student and Outstanding Prosthodontic Student (crown and bridge).
His advanced training in Hospital Dentistry and General Practice residency was at the Naval Regional Medical Center, Balboa Naval Hospital, San Diego, CA from June 1977 to June 1978. Dr. Blaisdell served 2 years of General Dental Service for the Navy at Brewster Field Naval Air Station, on the Island of Guam.
Dr. Blaisdell began his dental practice in Boise in February 1980.

He has attended numerous continuing education courses, including the complete education continuum at The Kois Center, For Advancing Dentistry Through Science, in Seattle, WA. Dr. Blaisdell is a Clinical Instructor at The Kois Center and assists in the courses for others attending there.
Dr. Blaisdell's civic endeavors include being of the Staff of St. Alphonsus Hospital. He was on the Idaho State Dental Board's ad hoc committee for dental anesthesia/conscious sedation. He has served on the Idaho State Dental Association committee to Idaho State University Dental Hygiene School, during an accreditation year. Dr. Blaisdell is a Team Dentist for the Idaho Steelheads Hockey Team. He has been involved in coaching little league baseball, youth soccer, and also as a Boy Scout Leader in Venture Crew 199 and served on the Ore-Ida Council, Meridian District Advancement Committee.
Dr. Blaisdell and his wife Lahna have been married 36 years and have five children, three of whom are married, and eleven wonderful grandchildren.